O-Neh-Da Vineyard is the oldest authentic producer of premium sacramental wine in the New World.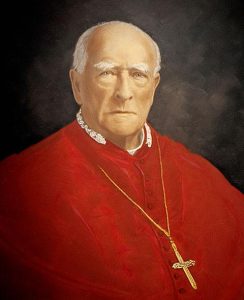 Founded in 1872 by Bishop Bernard McQuaid, O-Neh-Da Vineyard was established to produce authentic sacramental wine for local churches.
O-Neh-Da remains true to that founding vision today.
O-Neh-Da Vineyard is one of the last remaining wineries in the world dedicated to producing authentic sacramental wine from our original vineyard. Despite rising costs and pressure to lower our quality, we stay true to our heritage, producing 100% pure grape wine for sacramental use. O-Neh-Da Authentic Sacramental Wine is available only to churches and members of the clergy, for sale direct from the Vineyard and through approved church goods suppliers, worldwide.
The wine-making process has been taught and handed down from one generation to the next for over 135 years. The present wine-making team is a small community of dedicated laity who has worked together for nearly three decades. They are stewards of the Vineyard and work hard to perfect the native art of Finger Lakes wine-making.
At O-Neh-Da, we believe from great suffering grows great character, and the same holds true for our wine. The Finger Lakes is a cool climate grape growing region which presents its challenges. Life for Finger Lakes grapes is not easy. Through their struggle the grapes develop great character which is reflected in the premium wine produced throughout the Region.
For many years, we have received requests from parishioners and clergy alike to produce wine for the dinner table. Eagle Crest Vineyards answers that call with table wine made by our wine-making team in the same patient and time-honored manner as O-Neh-Da Authentic Sacramental Wine.
Clergy and laity alike are welcome to visit and support the Vineyard operations through the purchase and gifting of Eagle Crest Vineyards Finger Lakes table wines. Each bottle of Eagle Crest wine purchased advances our mission and preserves the O-Neh-Da tradition of authentic sacramental wine production.
Pax Christi.